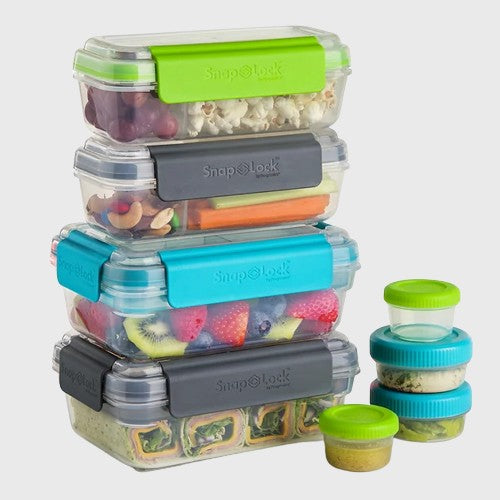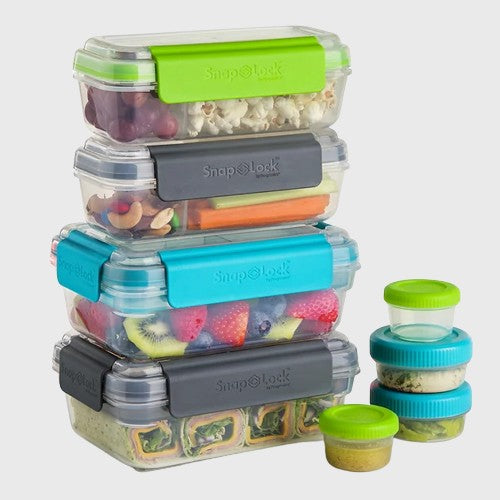 Progressive SnapLock Bento 16 Piece Container Set
Description
Manufacturer: Progressive
Model #: SNL-16SET1
SES Item #: 746552
Description: Includes 2 SnapLock 2-Tbsp. Dressing Containers, 2 SnapLock Divided Bento Containers, 2 SnapLock 4 Tbsp. Dressing Containers, and 2 SnapLock Divided Snack Box Containers. Perfect for travel, work, and on-the-go meal options. The total dressing or liquid container capacity is 6 ounces, and the total capacity for the additional bento/hinged-lid containers is 10 cups. The 2 and 4 Tbsp. dressing containers are leak-resistant and compact and the Bento and Snack Containers include divider trays for multiple snack options and hinged lids. All of the containers are leak-resistant for convenient, on-the-go storage. All containers are Phthalate and BPA-free, as well as, microwave, freezer, and dishwasher safe.
Freight: F.O.B. Origin
Weight: 12 lbs.
---
Progressive SnapLock Bento 16 Piece Container Set
SES Item #: 746552
$27.47
Minimum order of $400 must be met to obtain free local delivery within 15-mile radius on Our Local Delivery Truck Within 1-2 Days Of Order Being Placed. Orders less than the required minimum will incur a $25 minimum order charge.
Customers Bought With This Item