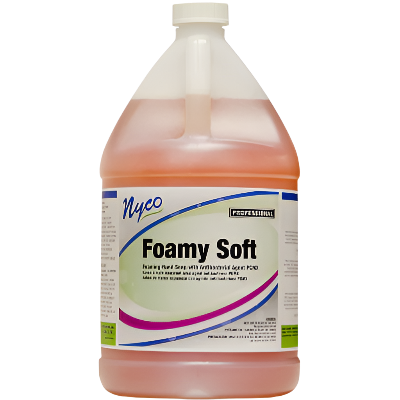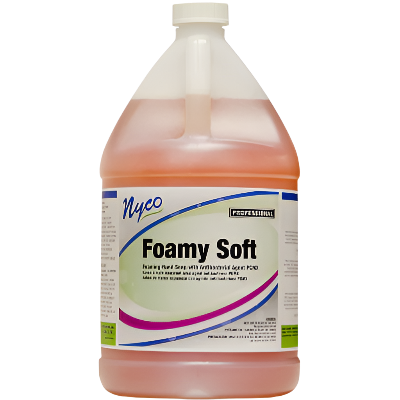 Nyco Products Foamy Soft Hand Soap w/ Antibacterial Agent PCMX - 4 Gallons/Case
Description
SES Item #: 400136
Manufacturer: Nyco Products
Manufacturer #: NL556-G4
Spec Sheet: | Safety Data Sheet:
Description: High foaming hand cleaner containing the antibacterial agent PCMX. pH balanced for use on hands and skin. Rich, stable lather leaves skin clean and refreshed. Ideal for use in offices, schools, clinics, industry, health care, health clubs/fitness centers, preschools, and restaurants, etc. Delightful, fresh scent creates a cleaner, more attractive, environment. For use in refillable foam soap dispenser programs. More economical than sealed cartridge foam systems and has greater yield than traditional liquid hand soaps.
Case Pack: 4 Gallons Per Case
---
Nyco Products Foamy Soft Hand Soap w/ Antibacterial Agent PCMX - 4 Gallons/Case
SES Item #: 400136
$50.27
Minimum order of $400 must be met to obtain free local delivery within 15-mile radius on Our Local Delivery Truck Within 1-2 Days Of Order Being Placed. Orders less than the required minimum will incur a $25 minimum order charge.
Pickup In Aisle P 8A 10
Customers Bought With This Item