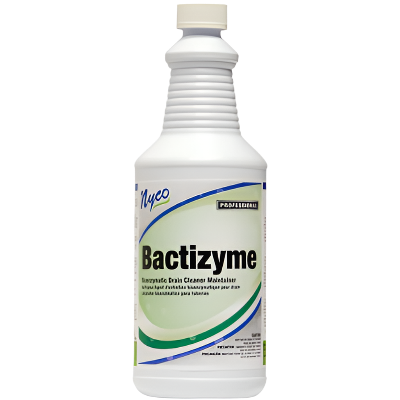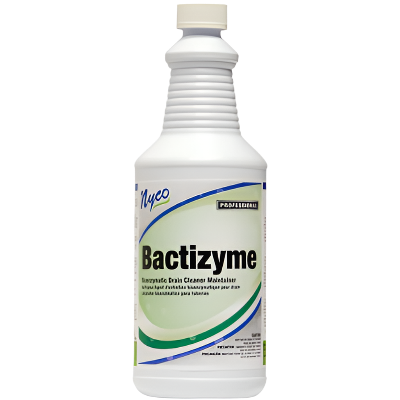 Nyco Products Bactizyme Bioenzymatic Drain Cleaner/Maintainer - 12 Quarts/Case
Description
SES Item #: 400125
Manufacturer: Nyco Products
Manufacturer #: NL044-Q12
Spec Sheet: | Safety Data Sheet:
Description: Open and maintain your drains with Bactizyme, the natural way to break down organic materials such as grease, soap, fats, food, waste, and scum which causes drains and plumbing to run slowly. Reduces buildup in pipes and drain lines. Keeps drains and plumbing flowing freely.
Case Pack: 12 Quarts Per Case 
---
Nyco Products Bactizyme Bioenzymatic Drain Cleaner/Maintainer - 12 Quarts/Case
SES Item #: 400125
$51.68
Minimum order of $400 must be met to obtain free local delivery within 15-mile radius on Our Local Delivery Truck Within 1-2 Days Of Order Being Placed. Orders less than the required minimum will incur a $25 minimum order charge.
Customers Bought With This Item