Customize With Superior

Elevate your brand with custom packaging from Superior!
We provide a steadfast commitment to a diverse global marketplace through our creative packaging solutions, industry-leading customer service and award-winning innovations.
We offer solutions for customers of all sizes. Browse our selection of custom products today for high quality custom packaging that fulfill the packaging needs of our many customers in an environmentally responsible manner.
Our company's highly trained employees are dedicated to providing superior quality products, on-time deliveries and personalized sales service.
Delivery, Carry Out, Catering and Tamper-Evident Bags
New trends and technology are changing the foodservice industry, and customers have more options than ever. Superior can help you make a positive impression—whether in the store or at the door.
Foodservice is more about service than ever before. Customers are expecting higher quality, more choices, and more expediency. For the increasing number of people using app-based technology and third-party services, the delivery experience may be one of the only touchpoints you share directly with your customers.
Companies benefiting from the boom in off-premise dining are doing it with sustainable bags that elevate the customer experience while maintaining food integrity and presentation through the third-party delivery process.
Convenient & Capable
Easy to load without spillage, these rigid-walled, square and flat-bottomed bags provide high capacity and an organized presentation for customers.
Market Your Brand
More than just a bag—it's a marketing tool! Print brand messaging and engage with customers via rewards clubs, on-line ordering, or coupons.
Large Format Catering Bags
Superior's large format catering bags made to fit your needs.
Features include:
Customizable sizes to fit any container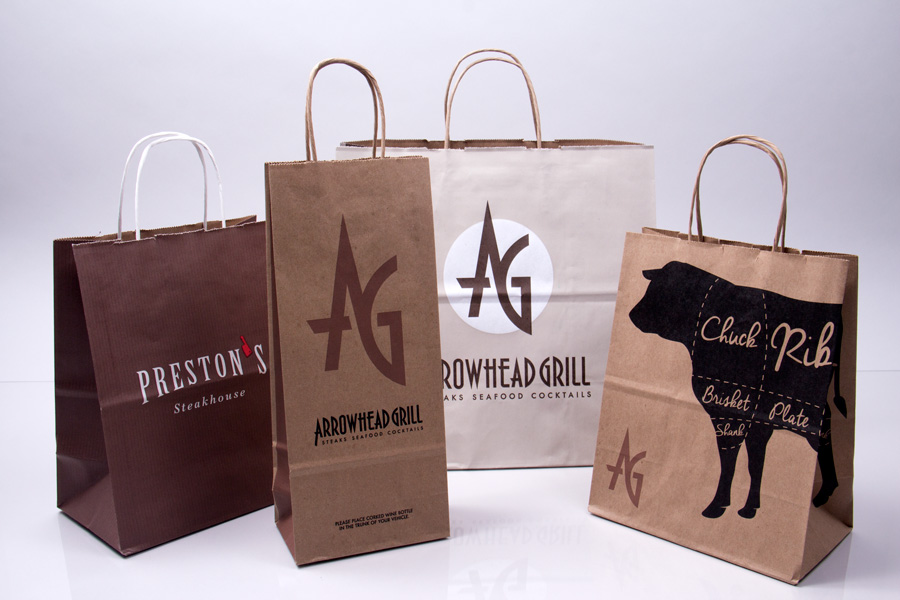 Square bottom with board to prevent tipping or spilling
Easier to fold and dispose of than a box
Durable and thick to hold heavy weight