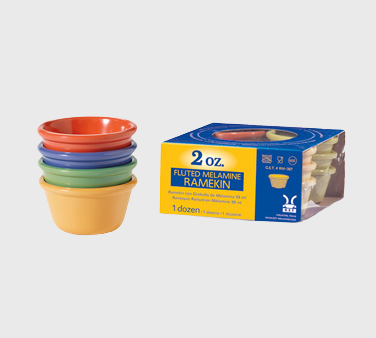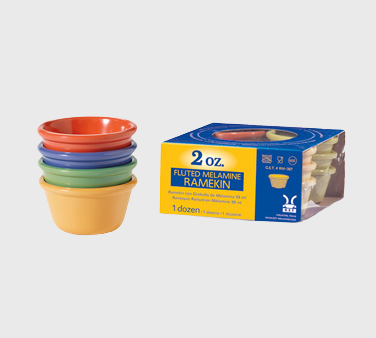 GET Enterprise Diamond Mardi Gras™ Ramekin 2 oz. Melamine Pack of 4 Colors
Description
Manufacturer: GET Enterprise
Model #:  SP-S-620-MIX
SES Item #: 753429
Description: Diamond Mardi Gras™ Ramekin, 2 oz., 2-3/4" dia. x 1-1/2"H, cone shape, plain, break-resistant, dishwasher safe, melamine, mix pack of 4 Mardi Gras™ colors (tropical yellow, rio orange, peacock blue & rainforest green), NSF (special packaging)
Freight: F.O.B. Origin
---
You May Also Consider:
GET Enterprise Diamond Mardi Gras™ Ramekin 2 oz. Melamine Pack of 4 Colors
SES Item #: 753429-OS
$1.09
Minimum order of $400 must be met to obtain free local delivery within 15-mile radius on Our Local Delivery Truck Within 1-2 Days Of Order Being Placed. Orders less than the required minimum will incur a $25 minimum order charge.
Pickup In Aisle SM 6A 22
Customers Bought With This Item