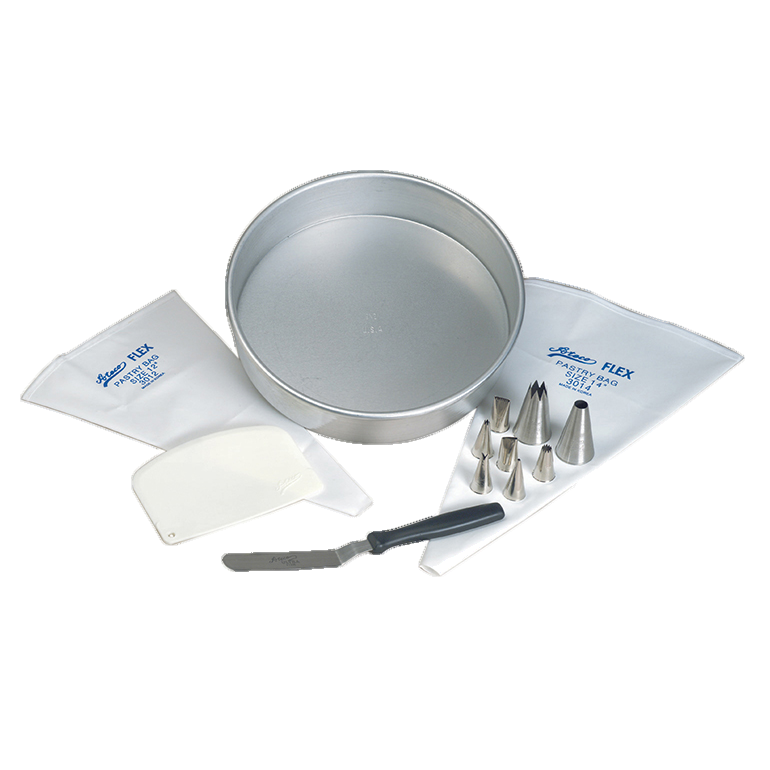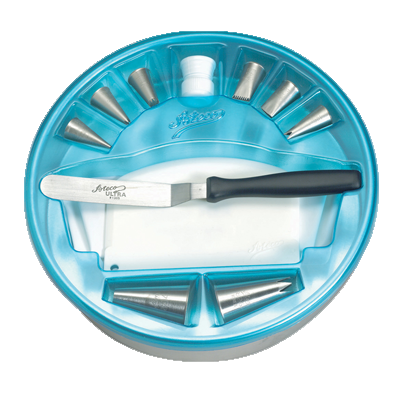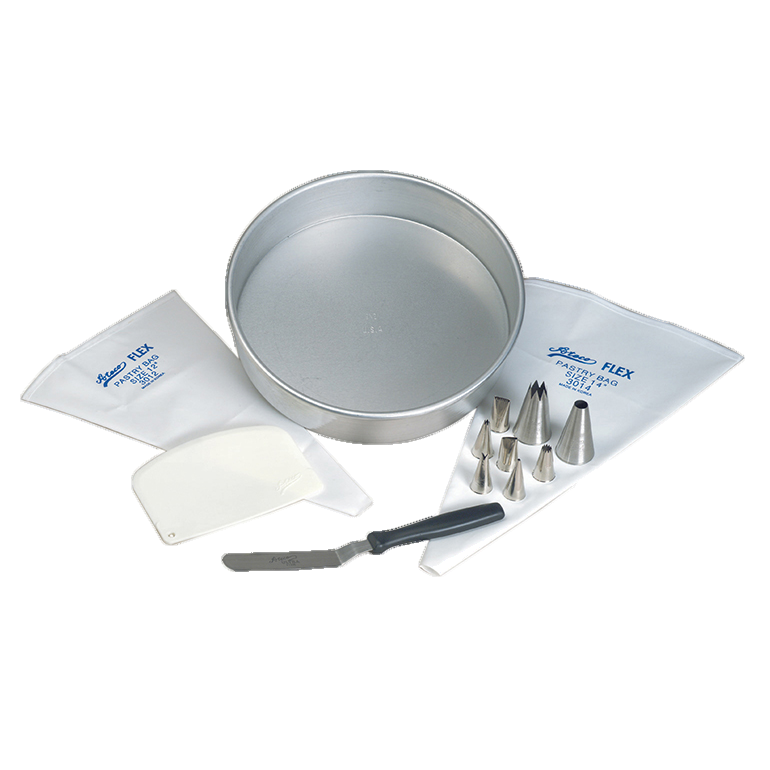 HIC Ateco Cake/Pastry Decorating 14 Piece Set Silver Stainless Steel Plastic Aluminum
Description
Manufacturer: Harold Imports
Model #: 335
SES Item #: 757958
Description: Ateco Cake/Pastry Decorating, Includes: 9" Pro Cake Pan, 12" & 14" Decorating Bags, 6 Decorating tubes, 1 Standard Coupler, 2 Pastry Tubes, Bowl Scraper & 1 Offset Spatula
Freight: F.O.B. Origin
Weight: 1.0 lbs.
Dimensions: 9" x 9" x 2"

---
HIC Ateco Cake/Pastry Decorating 14 Piece Set Silver Stainless Steel Plastic Aluminum
SES Item #: 757958
$37.29
Minimum order of $400 must be met to obtain free local delivery within 15-mile radius on Our Local Delivery Truck Within 1-2 Days Of Order Being Placed. Orders less than the required minimum will incur a $25 minimum order charge.
Pickup In Aisle SM 5B 9
Customers Bought With This Item